An ace email software, Microsoft Outlook is used for sending and receiving emails over Microsoft Exchange Server. Outlook also includes functionality for managing contacts, emails, and tasks. Microsoft Outlook can be used independently, but it is included in the Microsoft Office suite and Office 365, which also contains Microsoft Excel and PowerPoint. Outlook can be used as a standalone personal email program, as well as a multiuser program for business customers. Users may use it to exchange documents and project notes, interact with colleagues, set reminders, and more by integrating it with Microsoft SharePoint. Outlook has a free browser-based version with limited functionality.
Few Facts on Email Attachments
Email is the primary form of communication for many people and businesses. As a result, the amount of business emails sent and received each day in 2018 is estimated to reach around 124.5 billion, according to technology industry research firm Radicati Group. Consumer emails sent and received each day totalled over 111.1 billion, according to the same numbers. There are attachments in a lot of the emails.
So, you're not alone if you can't open file attachments. A typical office worker receives 121 emails every day and sends out 40 emails per day, according to reports. 60% of emails are viewed on mobile devices, and 33% of mobile users decide whether or not to read an email based on the subject line. Spam accounts for 49.7% of all emails sent. A malicious attachment is found in 2.3 percent of emails. Sending and receiving emails have become the most popular means of communication, according to data. Email, like any other application or program on your computer or mobile device, will surely cause some technical issues. The inability to open email attachments is one of them.
If you're having trouble attaching files to emails in Outlook, this article might bring out the best solution. Many individuals run into this problem while sending a file as an attachment via Outlook. The given solutions will help you troubleshoot the problem whether you're using Outlook.com or the desktop app. To transmit a file via Outlook, you must adhere to certain guidelines or criteria. You may occasionally need to submit something urgently and wish to avoid the general rules. These tips would come in handy in such a situation.
If you Can't Attach Files to Emails in Outlook
If you're having trouble attaching files to emails in Outlook.com or the Microsoft Outlook app, try these simple tips given below:
The first and foremost step is to check the file size.
Secondly, Make a ZIP file out of the attachment.
Now you just have to alter your sharing choices and you are covered.
Some other quick solutions include:
Solution 1: Make a ZIP file out of the attachment
Although Outlook allows users to transmit files to anyone, this does not mean you may send your friend any file. Apart from the file size restriction, it also prevents users from sending certain files with suspicious extensions. This is due to user security concerns, as many people experience problems simply by downloading the attachment to their machine. There is just one remedy if you are transmitting a genuine file but Outlook is preventing you from doing so. Create a.zip file that contains your original file. You may then send it to anyone using Outlook.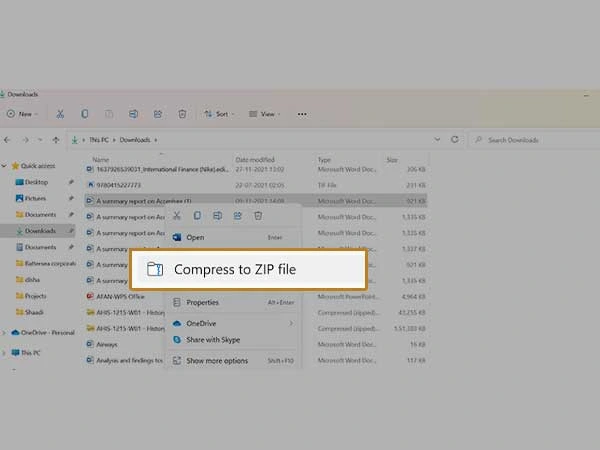 Solution 2: Change or Update Your Browser. Check the File Size
Every email service has its own set of constraints, and Almost all of them have one thing in common: attachment size limitations. It makes no difference whether you use Gmail or Outlook to manage your email; you can run into this issue anywhere. As a result, it's a good idea to double-check the attachment size before trying to add or upload it. If you receive the error The attachment size exceeds the permitted limit, you can alter the default attachment size limit in Outlook.
Solution 3: Update or Change your Browser
It is recommended that you update your browser to the most recent version if you are using an older version. You should alter it if it does not produce a beneficial result. A browser extension, security plugin, or other software may prevent the upload from taking place.
Solution 4: Alter your Sharing Choices
If you're having trouble attaching files in Outlook, try changing your sharing preferences and seeing if that helps. When you use Outlook.com to send an email, it is fairly simple. To get started.
Go to Mail > Attachments in the Settings panel.
You can adjust your sharing preferences from here. "Ask me how I want to share them every time" is the default setting. You can, however, choose whether to always share them as OneDrive links or always share them as copies.
After that, save your changes and attempt sending a file to someone else.
Solution 5: Disable Add-Ins
Already enabled Add-Ins might be an issue, so all you can do is disable them. For the same, you just need to follow a few steps given below:
Opening Outlook is the first thing one must do, that too in a normal mode.
An Options icon is available after you are done with the File menu.
Rest is all about adding the Add-Ins with a single tap.
A dropdown list of Manage will appear on the screen at the window's bottom. One by one select the Add-Ins you would like to disable and you are done.
Lastly, restart the Outlook to ensure the issue has been resolved or not.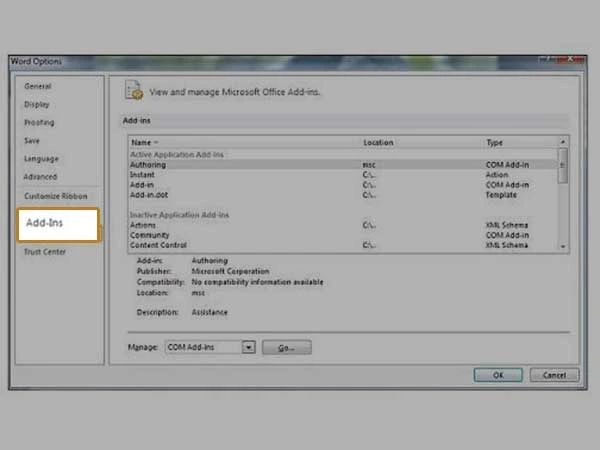 Outlook has a long list of pros for the users and it comes with a minimal cost. Due to its vast usage, there can be minor errors at times but the solutions covered in the article are all conventional. Bookmark the solutions of your interest for an emergency juncture because they are going to take you a long way.