The most vexing aspect of email is "SPAM". It's tough to remain calm when thousands of irrelevant emails arrive in your inbox. Especially if you get them on a daily basis and it becomes a challenge to separate work-related emails from the clutter. Although there are Spam filters available in Yahoo Mail to help the users with this problem. As suspicious emails are sent directly to the spam bin by these filters. However, these filters can become troublesome and stop working as intended. This implies that spam emails aren't sent to the spam folder, and critical emails aren't sent there. Users face difficulties as their inboxes become clogged with junk emails. Thus, it becomes necessary to understand what Email spam is!
What is an Email Spam?
Email spam, often known as 'junk email,' is unwanted and unpleasant emails delivered in volume. Spamming is another term for this. Such messages serve no function other than to infuriate people. If you react to a spam email by accident, spammers will learn that you have a real email address. They will also add your email address to a list of "Valid Email Addresses," which they may sell to other spammers. Unwanted emails are clearly bothersome because the majority of unsolicited messages include demands to acquire services and items that aren't necessary. Furthermore, some email spam contains viruses, spyware, and malware, which can harm your computer and compromise your data. Furthermore, the majority of spam messages are commercial. Not only are they unpleasant and infuriating, but they may also be hazardous since they employ links and attachments to direct you to phishing websites.
How to Fix Yahoo Mail Spam Filter Problems?
Let's look at some solutions for Yahoo Mail's spam filter.
1. Check Spam and Mark the Email as Not Spam
Before moving on to the next filter, each email must pass through the spam filter. Check the spam folder if you can't find your emails in your inbox or any other folder. If you accidentally sent a legitimate email from a trusted sender to your Yahoo Mail account's spam box, the first thing you should do is label the email as not spam. For this reason, you must follow the following instructions.
Using a compatible web browser, log in to your Yahoo Mail account.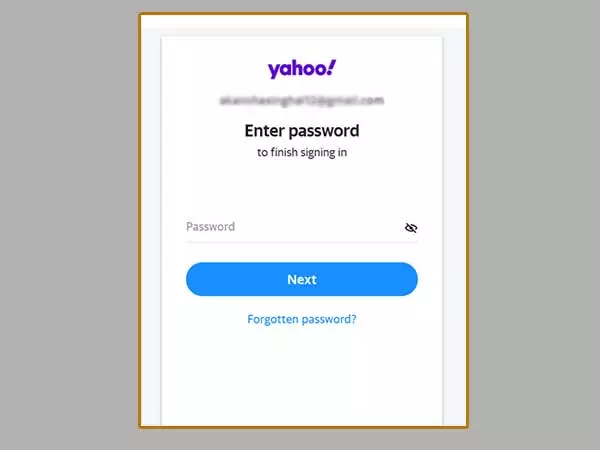 After that, go to your account's page and choose the Spam option on the left-hand side panel. While in the spam folder, you must locate the email that was sent to your account in error.
After you've located the email, you must Right-click on it. Your computer's menu will appear. You'll need to select Not Spam from the selection that shows on your phone. Your password is returned to you in your inbox folder.
2. Conflicting Rules
If Yahoo Mail's spam filter isn't operating, it could be due to 'conflicting rules.' Make sure there isn't a conflicting filter on top of a broken filter. Because filters are applied in the order in which they appear in the list, you must be cautious and use the up and down arrows to adjust the order. Try to avoid using "does not contain" and instead use "begins with" (positive criteria) (negative criteria).
3. POP Account Filter Limitations
A POP account allows you to download emails from the inbox folder. Your mail client will not be able to download the messages if you add filters to other folders.
4. Empty Filters
Filters that have been created but do not contain any rules are called empty filters. If you have one, it will do the following:
If the empty filter is set at the top of the filter list, emails will be sent to the inbox. All other filter rules will be nullified, so keep that in mind.
"Send messages to the inbox using an email address that contains an empty character."
5. Filter Restrictions for IMAP Accounts
Filters will only operate on disposable or alias addresses if you use an IMAP account. It won't operate with IMAP-enabled third-party mailboxes.
6. Multiple Criteria
If you're going to construct several criteria, make sure you do it wisely. When a filter is created, all of the rules are used to determine which emails should be filtered. Create two filters if you wish to filter all of your emails that contain Criteria A or B.
7. Restrict the Sender
To prevent unsolicited emails from being sent to your Yahoo Mailbox, you can also block the sending party's e-mail address. Take the following steps to accomplish this:
In the upper right corner of the window, select the Settings option (gear symbol).
Click the More settings option from the menu that appears underneath the Settings option.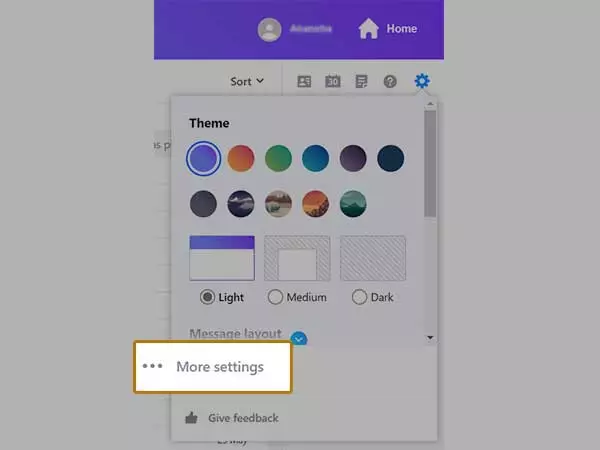 Select the Security and privacy option from the More Settings section.
Click the + Add button next to the Blocked addresses option under the Security and privacy section. Enter the email address of the sender you want to block in the given field and hit the Save button.
The sender's ability to send emails to your account will be disabled.
8. Unsubscribe from Mailing Lists
Do you get emails from websites that you don't want? And you've decided you don't like them any longer? You can remove them from the email list at any time.
On the left side of your inbox, select the "Subscriptions" view.
Select "Unsubscribe" from the drop-down menu (under the mailing list).
9. Mark the Emails that You Don't Want as Spam
Despite the fact that the Yahoo spam filter captures the majority of spam messages, emails do occasionally get past. If you get an unsolicited email in your Yahoo mailbox, you can prevent this by marking it as spam. To learn how to mark an email as spam, follow these steps.
Go to the folder in your Yahoo Mail account where the undesirable email is stored. Look in the folder for the email that was delivered to your account incorrectly.
After you've found the email, Right-click on it. The menu on your display will then appear. From your phone's menu, select the Spam option. The email is routed to the spam folder.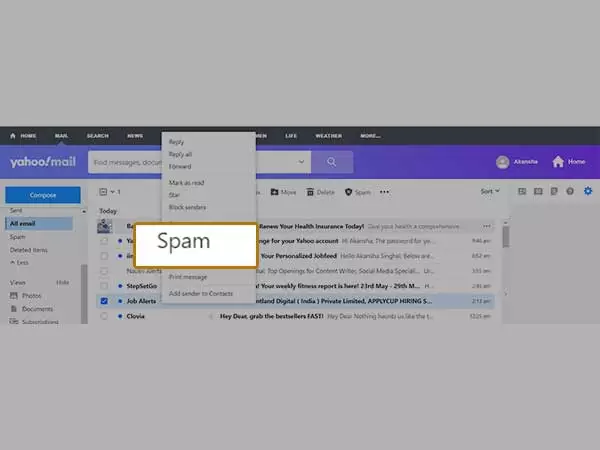 You will be able to manage spam to a large extent if you follow these guidelines.
Future Tips for Staying Away from Spam Problems in Yahoo Mail
In Yahoo Mail, you can resolve spam filtering concerns. Spam may be controlled in Yahoo Mail. Do you want some spam prevention advice? Here are some helpful hints:
If you get spam, don't bother responding to unknown senders.
Try to avoid joining up for websites that make large promises like "rewards" or "free stuff."
When providing your email address, be cautious.
Using the suggestions above will assist you in addressing the spam filter issue. If not, you can look up Yahoo Customer Care technical support online and speak with experts about your problem. Aside from Yahoo's official support service, there are a number of third-party service providers who can help with technical concerns. Contact Email Support is one of these independent email support providers, providing services 24 hours a day, seven days a week. Call out on the toll-free hotline and speak with a licensed professional about your problem in detail.